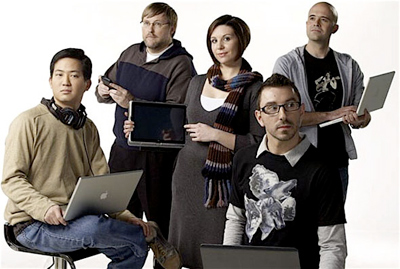 One of the PR methods gaining popularity today is blogging. Considering the fact that there are hundreds of blog sites that host thousands of bloggers on the Internet, it is expected that there would be several people who attract much better attention than celebrity endorsements. As the 2011 Social Media Matters study conducted by BlogHer.com states, a lot of women immediately trust the advice and opinions of the blogs they read, especially if the author of the blog is someone they have been following for quite some time.
According to the results of the study, such connection between blogs and the masses have been constantly nourished within the four years that they have conducted the study. The study's report for this year says that 88% of blog readers who belong to the general population of the United States trust and practice the information they read from familiar blogs. When asked why they have such inclination, about 48% state that its because of the attempt wherein they trust the advice of the blog to purchase a certain product and achieved positive results. More than half of the blog readers in the United States are also tallied to have made purchases just because of a recommendation from a trusted blogger. Such percentage is even increased to 80% within the network community of BlogHer.
In addition to such finding, the results also reported that there is a greater percentage of people influenced by bloggers than celebrities. This is something that ad agencies would consider very crucial to their business.
Such information is also a very important fact in the book industry especially since about 48% of the books offered in North America are sold online at sites such as Amazon and BN.com. Because of the trust developed by consumers for bloggers, it is safe to say that bloggers had increased their influence compared in the past. A lot of book review sites like Publisher's Weekly are even becoming insignificant because most people are already becoming inclined to purchase books online than at bookstores and other physical shops.
Before Amazon ventured into selling books online, a lot of buyers had a lot of influence on people who are planning to purchase books by categorizing different books into categories. However, Amazon has provided a united platform wherein people can find the products together with customer reviews provided by the buyers. Moreover, a lot of the people who write reviews on such books have made their own blogs on a separate site, increasing their influence.
This is a trend that we have continually followed and responded to by including hundreds of key bloggers in databases of mediums for print campaigns. This is also something a publisher or author can use when launching a book PR campaign. Even though in the past bloggers are just considered individual voices on the Internet, they have become sought-after thought leaders and trusted reviewers who influence millions of reading enthusiasts all around the world.
Try to recall about 10 years ago when an article made for a PR campaign cannot even pass the standards of most agencies because it was only a mere web hit. Today, such articles have become very valuable in any PR campaign because they have become effective persuasions for people to purchase books and other products. Therefore, if you are about to plan a PR campaign, make sure that you include the help of bloggers. If you don't, you will miss a very valuable tool.
Today, our ways have been practically changed by the presence of Internet. Selling books is not an exception.Because of this, every author or publisher who is smart enough to recognize its importance has to change together with the trends of today in order to avoid being irrelevant