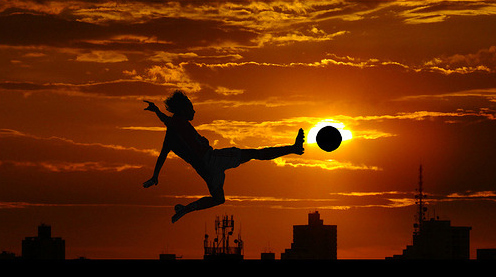 All the information seems helpful, but how do you even begin?
Find out if you like to do it on your own or hire a professional instead.
Then what do you do next?
Study the following tips to find out what a good campaign should start with.
  1. Find out what you want to achieve with the campaign.
It's very common for business owners to say that the goal for their campaign is to get more sales or better exposure to target clients. But, you need to be more specific than that.
Determine what category your services belong to or what type of product is it for and then target the supporting bodies. For instance, if your business is a clothing line, it would be better to focus on fashion magazines and brochures. If you are an artist, target advertising companies and television shows.
You'll have a better chance of reaching your goal if you make it more specific.
2.     Focus your campaign on your target market.
It would seem better if you appeal to all media outlets to get wider coverage, but it's not going to be as pleasant as you imagine it to be. Also very time consuming.
In simpler ways of saying it, stick to your target audience and focus all your efforts in finding out what they like to watch, read, or listen to. Don't make a generalization based on the majority. Observe your target audience for a period of time and make statistical analysis.
The same theory should be applied for social networks. If your target audience likes to hang out on Facebook more, focus on that particular network and don't try to spend on others. You would only be spending more money yet the result won't be that much affected.
3.     Make your business newsworthy.
Publishing press releases are basic components of a PR campaign. Since you are aiming for wider media coverage, you need to make sure that your business is newsworthy enough to attain such result. Media coverage is about sending out important information to people, not product advertisements. If you cannot offer a good news angle, chances are you won't get what you're aiming for.
So what does a good news angle looks like?
In layman's terms, it would be about using a significant event or story that happened in the world to link to the services you provide. By using the data you have gathered during your target audience research, you would be able to find out what your potential clients want to see and hear.
One good way of finding an angle is by using celebrities. Since they have a great influence on a lot of people around the globe, they make very good candidates for a storyline. Let's say for example that the current year's red carpet trend is metallic gowns and tuxedos. If your clothing line has a few metallic pieces, you can label your products as celebrity must-haves as supported by red carpet news.
Interesting true stories also always attract media attention. If you have a touching story about the start of your business or a significant connection to a foundation, you can use that as well.
Above everything else, timing has to be perfect. Take note of deadlines as well as get yourself affiliated with significant events. If a breaking story wherein you are an analyst emerges, immediately volunteer as a source to the media before someone else takes your spot of exposure.