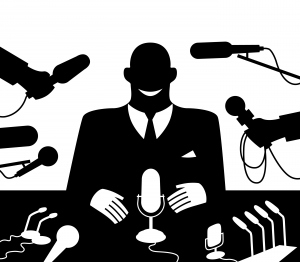 If you are managing a small business, it doesn't really mean that you cannot lose one of your clients. However, you need to be very careful because one negative comment about your business posted online can ruin your whole business reputation. This is why you need to make efforts to maintain good public relations.
What if I only have 50 clients? I can't possibly afford PR campaigns with so little profit.
Good for you, there are a lot of PR techniques that don't require any budget. Because of the new technologies we have today, you can reach out to people, maintain communication, as well as broadcast your products for a very little amount. But if you're good at planning and writing your own press releases, you might not be spending at all.
This is what you can do…
Instead of going with the traditional way of online PR, you can use this equation: PR + SEO = More coverage, Less Expense. What does this mean?
The traditional way of making online press releases is by collaborating with certain website owners that host such type of articles. However, considering the amount of exposure you need, you have to connect with thousands of website owners for the matter. SEO or Search Engine Optimization helps you get more exposure without having to rent thousands of website pages. All you need is a good press release article on your own well-maintained website and use article directories and SEO platforms to take your website to the highest ranks in search engines like Google and Yahoo.
You can also use social networks as your advertising platforms. Facebook and Twitter are examples of social networks that get high traffic every day from people all around the globe. If you use them to you advantage, you can increase your business exposure up to 30% by just making your own business account and maintaining it through simple promotional updates and advisories. What's best about this PR technique is that you don't really have to pay to have your own account. If you are not as busy as most businessmen, you can do the updates yourself to do away with salary expenses for site managers and post writers.
You don't need to hassle yourself with hiring too many writers to catch up with the article demand of the numerous websites you have connected to, by maintaining your own website, you only need at least one writer to keep on posting quality content for the sake of your readers and potential customers. Also, article directories only need one article to make a few hundreds of backlinks. That is equivalent to hundreds of articles if you use traditional methods.
Try to compare the two methods yourself. On one hand, you need to assign a budget for hundreds of articles, media buzz, and press release texts. On the other hand, a budget for 2-3 website articles, 1-2 press releases, and a minimal subscription fee for the SEO tools you are going to use. It's just like choosing between a $1000 speaker and a $100 one. It's usually pretty obvious what's more advantageous.
For any small business owner, spending too much on advertising and marketing efforts is just overboard. Considering the fact that while the campaign is still ongoing, the business' profit will have to pay for the expenses. If you spend higher than what you earn, it's just not going to work in the end. Since you can't also do away with the need to maintain good PR, you just have to use the above mentioned equation